Special Reserve Veliko i Malo blato (Zadar, Hrvatska)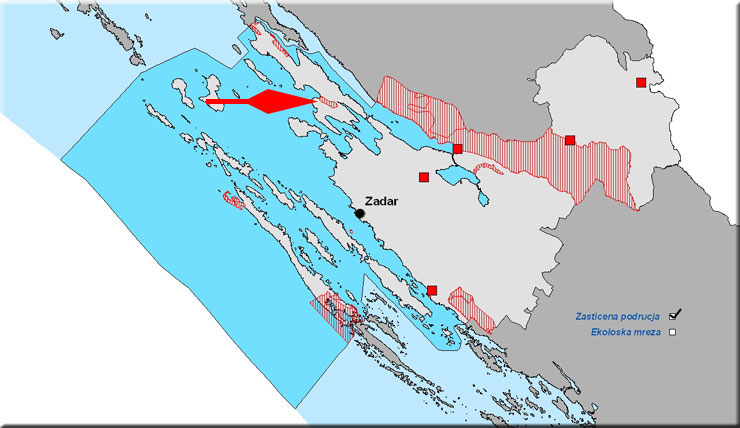 MANAGEMENT Natura Jadera, Public Institution for Management of Nature Protected Areas in Zadar County- Zadar HVR
FOUNDING DECREE 1988
INTERESTED CITIES Pag
TOTAL AREA AND ZONING 2×1.2 km
LOCATION Protected in 1988 as a special nature reserve – ornithological reserve.
In this area, Veliko Blato and Malo Blato represent a rare haven for wetland birds during their nesting, migration and wintering. Here we can see coots, grebes, herons, Ferruginous duck, and the white spoonbill. While Veliko Blato is the largest of the three freshwater lakes on the island of Pag and represents a large, open aquatic surface, in summer Malo Blato dries out due to the dense layer of wetland vegetation.
PROMOTION ACTIVITIES School in Nature, Green Islands, Una – Spring of Life
CONTACTS Address: Braće Vranjana 11, HR – 23000 ZADAR
Telephone: 023 254 322
Mail: mail@natura-jadera.com
Director: mirko.dindic@natura-jadera.com
Website: www.natura-jadera.com
What's your reaction?
0
Cool
0
Bad
0
Lol
0
Sad