Special Reserve Kolanjsko blato – Blato Rogoza (Zadar, Hrvatska)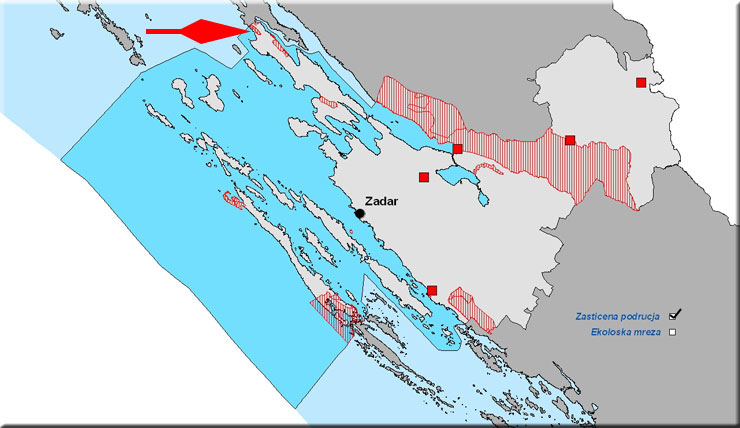 MANAGEMENT Natura Jadera, Public Institution for Management of Nature Protected Areas in Zadar County- Zadar HVR
FOUNDING DECREE 1988
INTERESTED CITIES Pag
LOCATION In Kolanjsko Blato and the surrounding area, recent studies have reported a total of 163 bird species, of which 66 are nesting species. Species nesting in the reeds include the great reed warbler, reed warbler, Cetti's warbler, little bittern, waterrail, litte grebe, coot, moorhen, mallard and pochard. The endangered Kentich plover is a regular guest here, and nests in the Pag saltpans. In the spring when the surrounding meadows flood, various herons, glossy ibis and especially sandpipers, for which this is an especially important area. This small wetland in the midst of the Pag rocky lands is a true gem of nature and life.
PROMOTION ACTIVITIES School in Nature, Green Islands, Una – Spring of Life
CONTACTS Address: Braće Vranjana 11, HR – 23000 ZADAR
Telephone: 023 254 322
Mail: mail@natura-jadera.com
Director: mirko.dindic@natura-jadera.com
Website: www.natura-jadera.com
What's your reaction?
0
Cool
0
Bad
0
Lol
0
Sad