Significant Landscape River Krka (Sibenik, Hrvatska)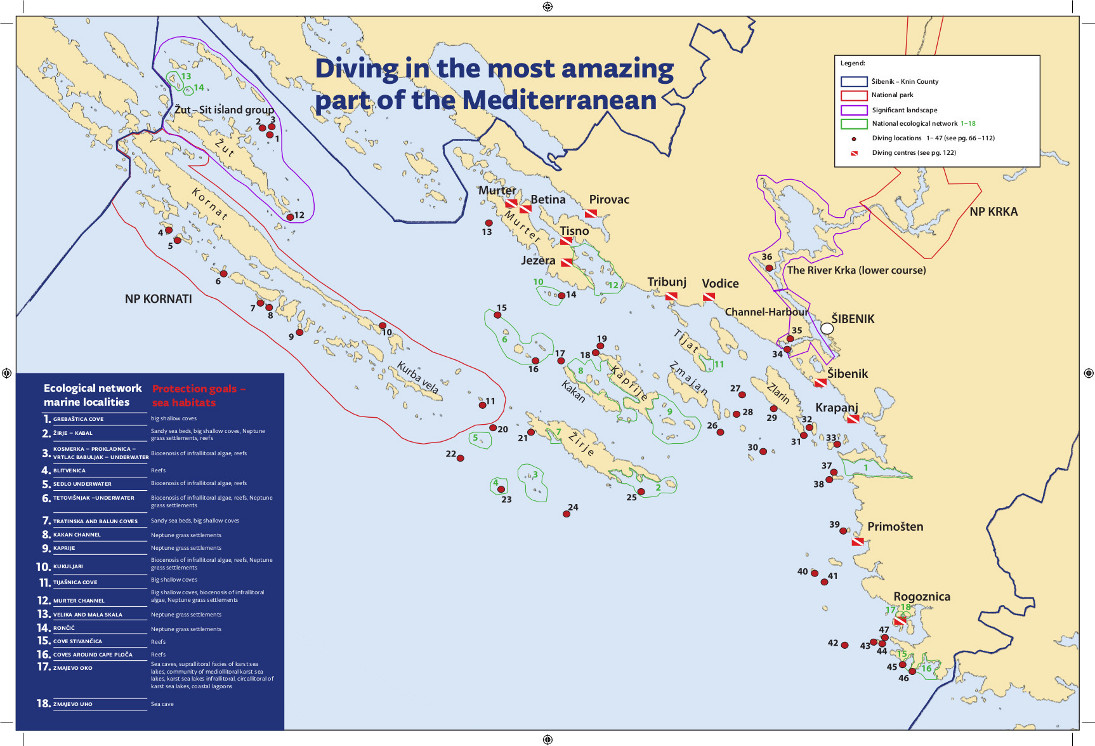 MANAGEMENT Public Institution for Management of Protected Areas in Knin County- Sibenik HVR.
FOUNDING DECREE 1968
INTERESTED CITIES Skradin, Bilice, , Šibenik, Vodice
TOTAL AREA AND ZONING 3025.45 ha
LOCATION The Public Institute for Management of Protected and Other Natural Values of Sibenik-Knin County is entrusted with the significant landscape of the Krka River from the Skradin Bridge to its mouth, protected since September 1968.
The town of Skardin, Prokjan Lake, which i salso Croatia's second lake (11.5 km2) and the Channel of St. Joseph that is connected to the bay of Sibenik are among the valuables entities in this area. The small islet Stipanac stands in Prokjan Lake. During Roman times, this islet was connected to the mainland by an embarkment. The Guduca River drains into Prokjan Lake, and its mouth is an imortant orni thological area.
A total of 45 shellfish species are found in Prukljan Lake, the list of flora of the Prukljan area contains 406 native plant species.
CONTACTS Address: Prilaz tvornici 39
p.p. 50, 22 000 Šibenik

Tel: 022/218-462, 022/218-964

Fax: +385 218 331

e-mail: zastitaprirode@zpv-sibenik.hr
Website: www.zasticenapodrucja.com
What's your reaction?
0
Cool
0
Bad
0
Lol
0
Sad