Significant Landsacape Zut-Sit Archipelago (Sibenik, Hrvatska)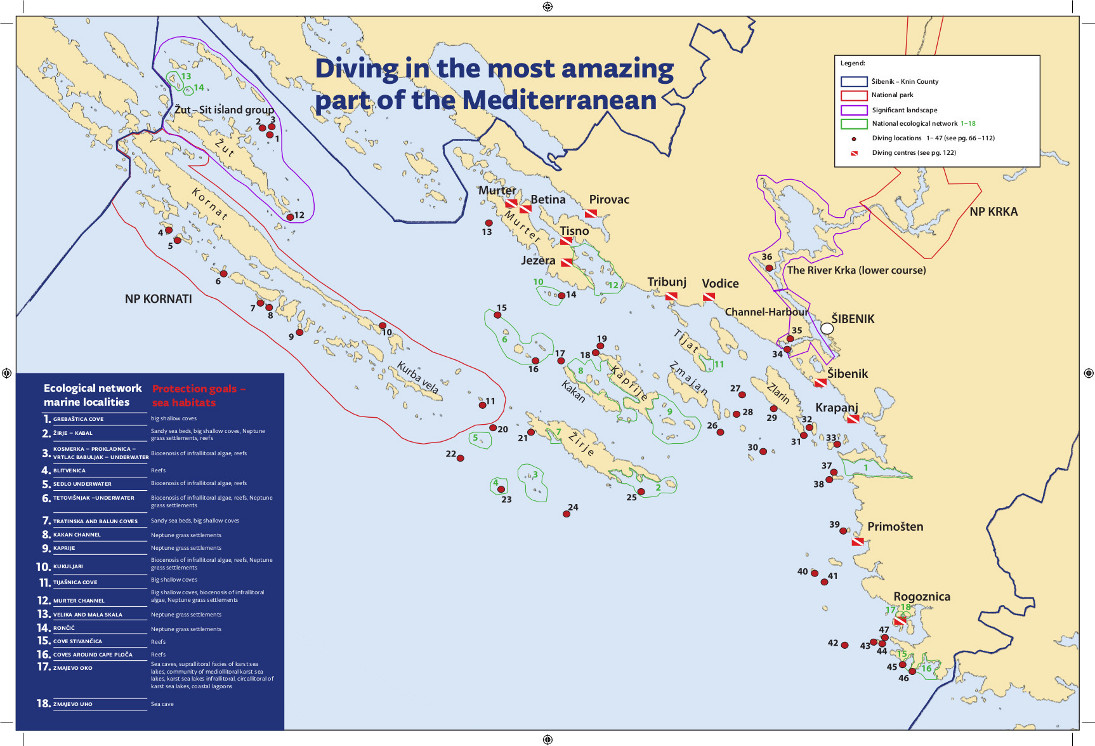 MANAGEMENT Public Institution for Management of Protected Areas in Knin County- Sibenik HVR.
FOUNDING DECREE 1967
INTERESTED CITIES Murter
TOTAL AREA AND ZONING 10,006.57 ha
LOCATION The Zut-Sit archipelago was proclaimed a significant landscape in 1967, as part of a nature reserve within the Kornati archipelago.
The Zut-Sit archipelago is a group of 35 island in an area of 10,006,57 ha within the boundaries of Kornati archipelago and/or Telascica Nature Park. The island Zut is the second largest in size and second highest island in the Kornati archipelago, and also has the largest area of cultivated and cleared land. It lies alongside the island Kornat, separated only by the Zut Channel. A special value within this channel are the meadows of sea grass (Poseidonia oceanica), which are of the utmost importance for the survival and reproduction of marine organisms and maintaining marine biodiversity.
The island Sit and neighbouring islets are the smallest in the group among the island group of the Kornati archipelago and are nearest to the mainland. They are separated from the island Pasman by the Srednji Channel, and from the island Zut by the Sit Channel, which features many scattered shallows, crags and reefs.
CONTACTS Address: Prilaz tvornici 39
p.p. 50, 22 000 Šibenik

Tel: 022/218-462, 022/218-964

Fax: +385 218 331

e-mail: zastitaprirode@zpv-sibenik.hr
Website: www.zasticenapodrucja.com
What's your reaction?
0
Cool
0
Bad
0
Lol
0
Sad