Significant Landsacape Sibenik Channell-Harbour (Sibenik, Hrvatska)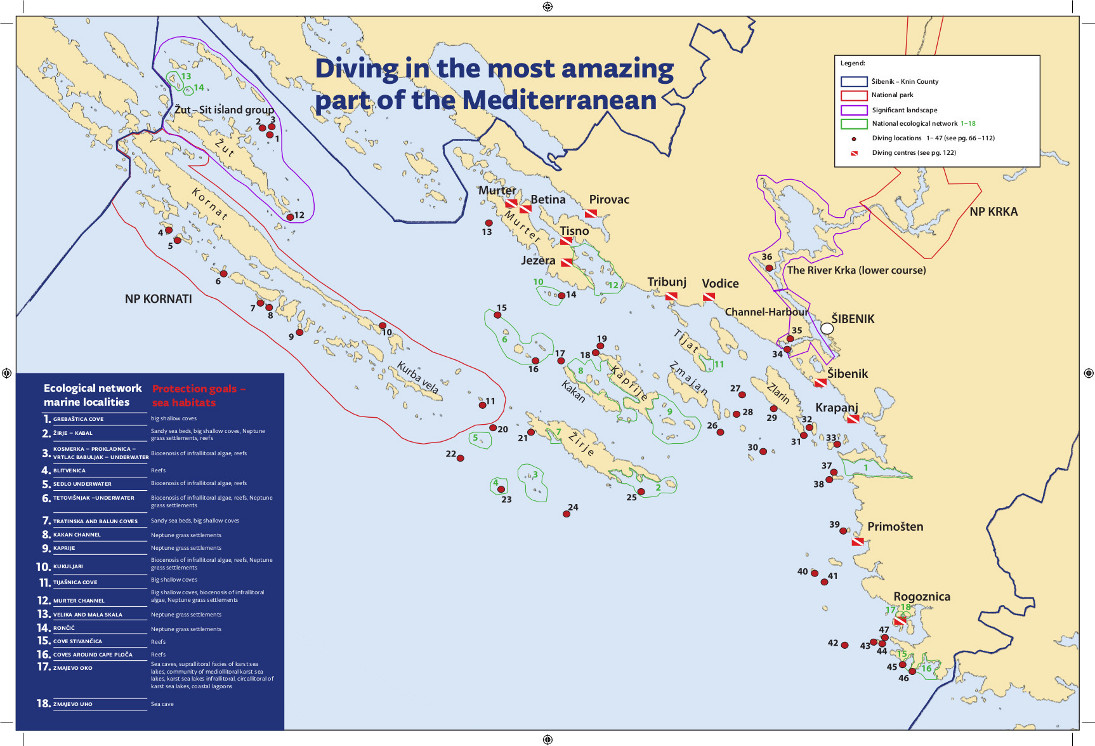 MANAGEMENT Public Institution for Management of Protected Areas in Knin County- Sibenik HVR.
FOUNDING DECREE 1974
INTERESTED CITIES Šibenik
TOTAL AREA AND ZONING 1,095.02 HA
LOCATION The protected landscape of the Channel-Harbour encompasses the area from the Šibenik Bridge to the end of the Channel of St.Anthony, more precisely to the fortress of St. Nicholas with accompanying surrounding sea area. No one has yet passes through the Channel of St. Anthony without experiencing awe at rare sight of beauty.
The channel is just over 2000 m in length. Its width at the entrance of the channel is 220 m, which the smallest width is 140 m. Its depth is between 20 and 40 metres.
On the Šibenik side, at the start of the channel, stand the rules of old towers erected during the 16th century. This was the site of the primary protection of the entrance into the Šibenik harbour, as during earlier times, an iron chain was strung up from one side of the strait to the other to prevent enemy boats from entering the large Škar harbour. The old walls of the Venetian of St. Nicholas stand in the main harbour.
CONTACTS Address: Prilaz tvornici 39
p.p. 50, 22 000 Šibenik

Tel: 022/218-462, 022/218-964

Fax: +385 218 331

e-mail: zastitaprirode@zpv-sibenik.hr
website: www.zasticenapodrucja.com
What's your reaction?
0
Cool
0
Bad
0
Lol
0
Sad