Marine Nature Reserve Torre Guaceto (Brindisi-Ita)
MANAGEMENT Consortium between the municipality of Brindisi and Carovigno and WWF Italy
FOUNDING DECREE Interministerial decree 04.12.1991 (G.U. n. 115 19.05.1992)
REGULATIONS Regulations governing activities in the various areas of the AMP D.M. 26.01.2009
INTERESTED CITIES Brindisi, Carovigno, Barano, Casamicciola Terme
TOTAL AREA AND ZONING 2.227 ha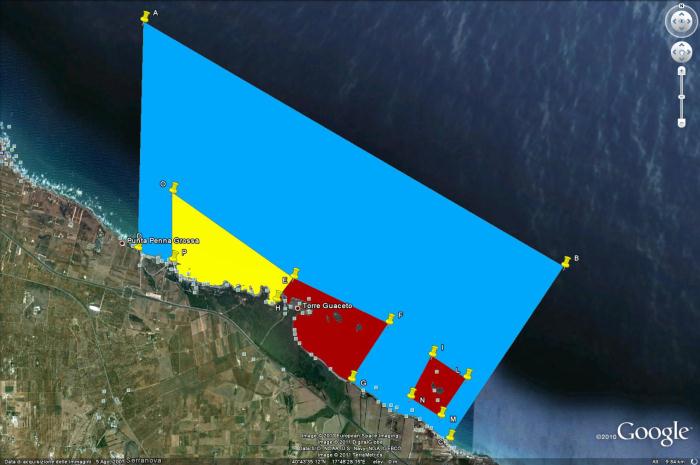 LOCATION The coast, the Mediterranean and the wetland are the most important habitats of the Reserve. The variety of underwater environments and many species of high natural value have led to the inclusion of the Marine Reserve of Torre Guaceto in the List of Specially Protected Areas of the Mediterranean for the conservation of biodiversity.
MONITORING THE CHEMICAL AND PHYSICAL PARAMETERS
MONITORING THE ECO-ETHOLOGICAL PARAMETERS
PROMOTION ACTIVITIES CENT.OLI.MED. , services for tourists
CONTACTS Consorzio di Gestione di Torre Guaceto
P.IVA 019280742
Address: Via Sant'Anna 6 – 72012 Carovigno (BR)
Phone: +39 0831990882 / +39 3939035938
Fax: +39 0831994916
Official website: www.riservaditorreguaceto.it
email: segreteria@riservaditorreguaceto.it
Secretariat: segreteria@pec.riservaditorreguaceto.it
What's your reaction?
0
Cool
0
Bad
0
Lol
0
Sad